Achieving Lasting Results
Every sales manager wants to help their sales team hit their targets. Yet, what works for one person may not work for another. It can be frustrating trying to figure out the right "formula" for success.
What if you could create more effective sales teams by giving people what they need?
You can.
We have a process used by more than 1 million people to help you create more effective sales teams, improve communication and increase productivity.
That's the power of DISC. It identifies the reasons WHY you make the decisions you make and WHY others make different decisions.
Using the DISC Personality Assessment, my clients develop a new awareness of their behavioral preferences and those of their colleagues and customers. This means their team performance improves due to better communication and insight.
Greater self-awareness helps you adjust your communication style to better align with that of your customers and colleagues.
Want to Improve Your Sales? Take a Listen.
As a long-time manager in pharmaceutical sales, I prioritized people and helped them achieve their potential.
I started by helping my sales team members understand their primary communication styles. Once they understood that HOW they communicated impacted their results, they learned to recognize of the communication style of their customers and colleagues.
The results? Improved communication, successful relationships, and increased sales.
How Improved Communication Skills Impact You & Your Team: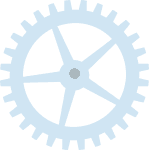 Manage Your Team More Effectively
Understand the individual motivation and behavior patterns of employees and team members.
Improve Conflict Resolution
Recognize the different personality styles and how they interact so that you can diffuse a potential conflict before it starts.
Strengthen Sales Skills
Identify and respond to customers' communication styles so you can improve your relationships.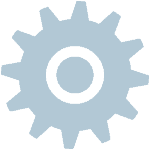 Enhance Leadership
Know when to adjust your leadership style by observing strengths of individuals and teams.
The DISC assessment helps you recognize how YOU come across to other people, AND how you can connect with others more effectively.
As a Certified Disc Facilitator, I'll lead you through exercises that will inspire your team and lead them to action. A strong team and strong sales starts with effective communication.
Improve communication
Identify Strengths and Blind-Spots
Increase productivity
Learn how you come across to others
Grow personally
Be more motivated
Improve relationships through understanding
Develop amazing people skills
Unlock your leadership potential
Quickly identify personality traits in others
Don't Wait!
Get This Powerful Tool to Your Sales Teams Today!
Communication Style Guide