Tired Of Wasting Time With Negativity & Conflict?
If you have employees, you're going to have conflict. It's that simple.
These 5 Easy Tips Will Turn Workplace Conflict Into A Positive Experience!
By leveraging this Insight with real-world examples, you will reduce workplace conflict. The RESULT?
Reduced Stress & Sick Days
Ready to stop wasting time on office drama?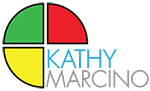 Understand Personalities / Maximize Performance